…








Since 1993 ,Only offerring the best in fundraising
WE ACCEPT SCHOOL PURCHASE ORDERS WITH 30 DAY CREDIT TERMS
FAST FREE SHIPPING
Boston's Best Coffee Roasters



THE ULTIMATE BEVERAGE COLLECTION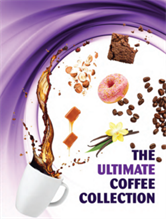 11 oz bags of ready to brew Boston's Best ground coffee. 9 selections are available, including a coffee sampler. Each bag makes up to 70 cups of delicious coffee.
Single-serve coffee is a popular trend and new to fundraising! We offer single-serve coffee selections in 6 selections and they work with your Keurig coffee system. There are 12 single-serve cups per box.
French Vanilla
Hazelnut Creme
Breakfast Blend
Jamaican Me Crazy
(Caramel Vanilla)​
Donut Shop Blend
Donut Shop Decaf​
French Roast
Vanilla
Hazelnut
​Coffee Sampler
Morning Blend
Dark Roast
Donut Shop Blend
Vanilla & Hazelnut
Caramelized
Chocolaty Brownie Toffee Crunch

Click brochure picture to se whole brochure
Boston's Best Coffee Roasters was founded in 1979 with only one thing in mind, TO BE THE BEST!


The best in flavor, the best in aroma, the best in service, with the best selection of products in the industry.

Winning the "Award of Excellence" from the Fine Beverages & Food Federation reconfirms what restaurateurs, chefs, & coffee drinkers tell us everyday, Boston's Best is...well, THE BEST!!


We can proudly say we roast coffee for the most discriminating buyers from local, national, and international companies. We are constantly researching the market to bring our customers the finest coffees & the latest technology available so they can produce the "ultimate" cup of coffee.
Each individual bag of freshly ground coffee will make 10-12 cups of our delicious "award winning" coffee. With 10 fabulous flavors to choose from, your supporters are sure to want to try them all. Each member can easily sell a 52 count case, and most sell 2 or more!. These are also perfect when selling outside your local grocery or department store, and they are a must have at bake sales and events. Ask your local business owners to purchase a few cases for the employee break room.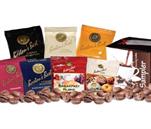 All coffee sells for $ 15.00. you can earn 40-45% FREE BROCHURES and FREE SHIPPING with 50 or more items
Call Matt today, 315-699-7807 or email
mearley1@verizon.net
for more information